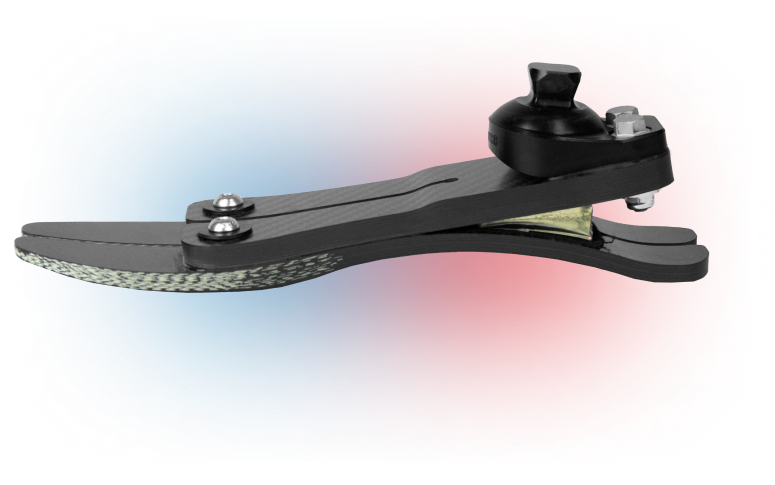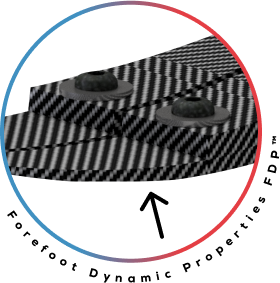 ENforce dynamic foot
The first 100% Polish foot prosthesis made of carbon fiber
A reliable solution for lower limb amputees of all ages and activity levels. Easier walking due to the innovative structure that allows a forefoot flexion (Forefoot Dynamic Properties FDP ™ system). Our solution increases the force that pushes the prosthesis off the ground, which significantly reduces the overload in the ankle joint of a healthy limb, increases walking comfort and reduces the risk of the occurrence or worsening of dysfunctions in healthy parts of the body.
Highest

quality materials
Carbon fiber composite combined with a light core creates a very high strength and low weight material.

Ultralight, high-strength aircraft aluminum is the material of the adapter and tube. It increases the life-span of our prosthesis.

All components are corrosion resistant and provide dust protection as well as water resistance in accordance with the IP68.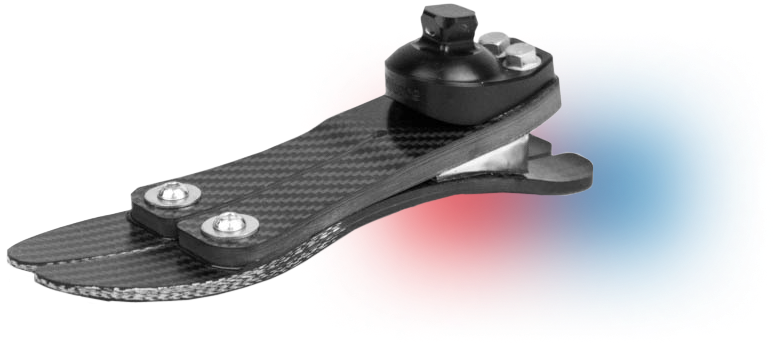 100% fit

and a lightweight socket
Our socket is ideally fitted to the patient's stump (accuracy up to 1 mm) due to the use of ecologic, zero-waste 3D scanning technology.

The vacuum prosthetic socket constantly adheres to patient's stump and therefore protects it from rotation movements that are harmful to the lower limbs and spine.

Modern technologies have improved the production process. Therefore the delivery time of the prosthesis has been reduced from a few weeks to 10 days.

The combination of modern high-strength materials guarantees the user's safety. ENforce sockets withstand a pressure of 50 kN (approx. 5 tons).