To us every single patient is important, a person with his own story that led him to a specific place. By supporting amputees to learn to walk again, we become their partners with each step. The awareness that someone is taking their new first step with us fills us with pride and proves that what we are doing makes sense.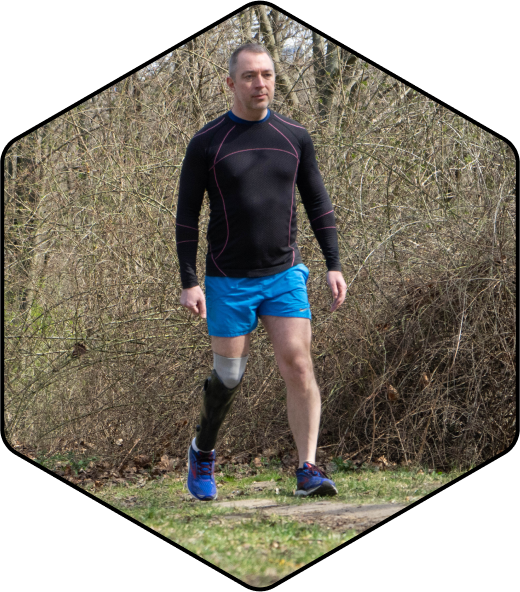 Andrzej
"I am disabled since birth, it just happens. I can say that I gained experience with prostheses from an early age. Today I am over 40 years old and have tried several dozen prostheses. I was looking for the best solutions, because that's how I am. I never give up and tell everyone that in a misfortune like mine, you can always choose either to live only watching TV or to try to overcome your own limitations.
I found out about ENforce while listening to a broadcast on Radio Poznań, the boys were looking for people who would test the prostheses. I applied and I don't regret it. The tests lasted 2 years and the ENforce team always listened to my comments and pursued their goals with determination. It wasn't easy, but it was worth it. This year I spent my holidays snowboarding in a prosthesis manufactured by ENforce. It works, I overtook my brother-in-law on the red route!"
Małgorzata
"On a beautiful May day, when I was 4 years old, I got run over by a tram and underwent my first lower limb amputation. At the age of 16 my doctor told me that I need a reamputation, which was performed in the Syme method. In Poland the only available prosthesis for me was a wooden one. Despite the desire to move as much as possible, using it caused me great pain as well as abrasions and chafs on the stump. Several years later, thanks to the love and enormous power of my husband's persistence in looking for a comfortable solution for me, he found information that in Poland there is an ongoing work on patenting a carbon fiber prosthetic foot. We contacted ENforce and from that day on I can move everyday without any pain. I felt as if I had moved from a Fiat 125p to a Mercedes! I have rediscovered what a joy it is to walk, THANK YOU."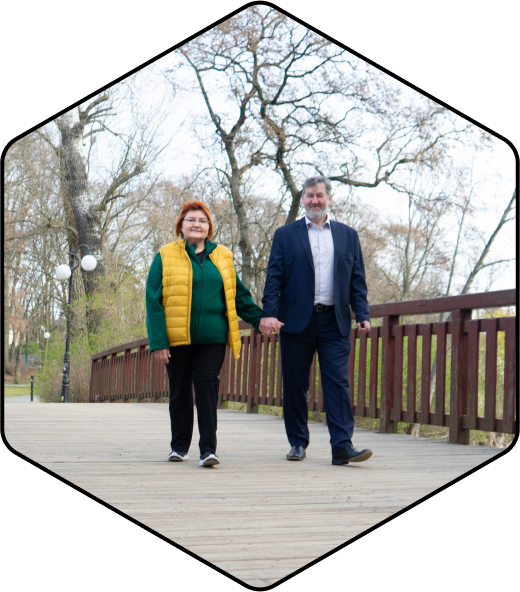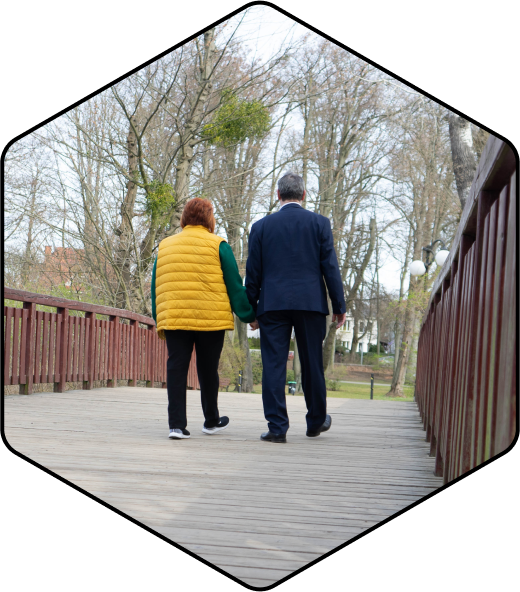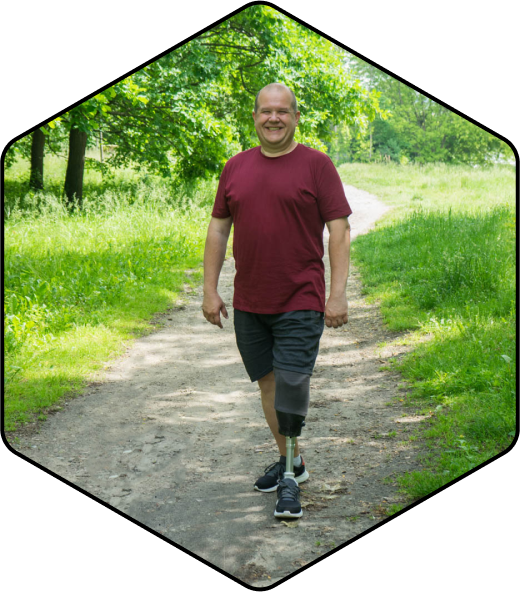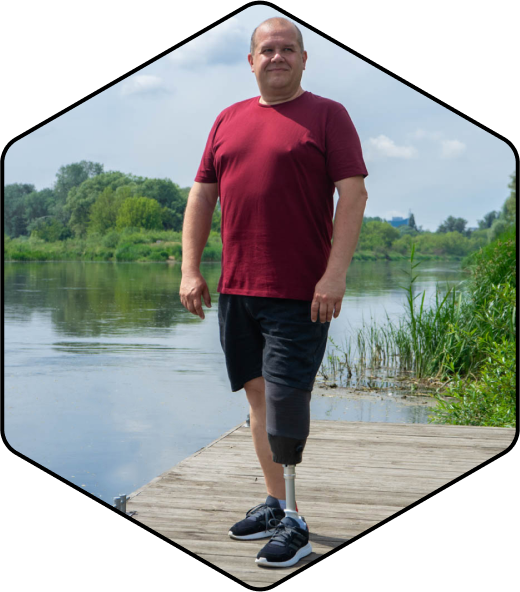 Marcin
"One day in August, as always in the morning, I went to work. Unfortunately, as a result of an accident, my left foot was crushed. Doctors tried to save it, but to no avail. It was transtibially amputated. For five months of rehabilitation, I did strenuous exercises every day. Those were long weeks that I spent mostly in the four walls of my apartment. The purchase of a prosthesis and then persistent learning to move made me go for walks again. At first on crutches and later on my own. After a year and a half of using the prosthesis, I got into the ENforce program, which gives me new opportunities to increase my physical activity. Tests and conversations with people from the team make me constantly improve the dynamics of my gait. I became a test patient of the Bionic prosthesis, which thanks to hard work takes a step towards my better future."